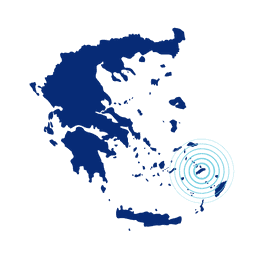 Aegean Islands
---
Overview
The Aegean Islands are a group of small Greek islands in the Aegean Sea, located just a few kilometres west of Turkey. Their proximity to the Turkish coast makes them a destination for many people seeking safety in Europe. However, smugglers have employed life-threatening and money-saving tactics, such as using unsuitable boats, providing insufficient fuel to complete the crossing, supplying fake or no lifejackets, and sending boats despite poor sea conditions.
Islands that host refugee camps include Lesvos, Samos, Chios, Leros, Kos, and Crete.
Government Response
Greece has been moving towards a US-style detention and deportation system. Greece recently took over responsibility for making cash support payments to asylum seekers from the UNHCR but tethered it to detention and cut large numbers of recipients from receiving aid. This is creating a human rights and hunger crisis. A €130 million project funded by the EU commission to build camps on Samos, Kos and Leros is completed. Plans remain to build closed facilities on Lesvos and Chios. Humanitarians have concerns about camp conditions: insufficient access to education for children, insufficient services for residents, restrictions on human rights observation, and limitated freedoms of asylum seekers to come and go.
News Updates
Greek Islanders Protest Construction of Closed Camps
1/10/2022
Greece Continues Illegal Sea Pushbacks
3/7/2022